Whirldata has conducted Campus recruitment drive on 20th September 2018 in Francis Xavier Engineering College, Tirunelveli. Whirldata provides analytics and artificial intelligence related business solutions across industry segments, right from Agriculture, Manufacturing, E-Commerce and Textile to Fund Managers, Energy Industry and even Healthcare. Panel of two members, Mr.Nisanth Vidyadharan, Vice President and HR & Mr.Selvakumar came for searching suitable talent by conducting student interviews for Artificial Intelligence, Deep Learning and data analytics.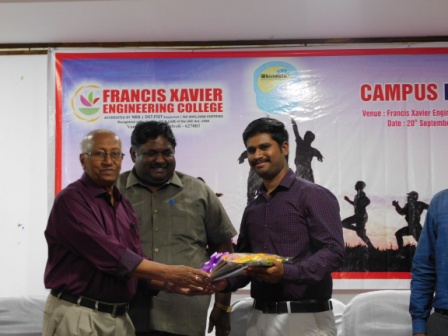 The programme was coordinated by Professor Placement Dr.A.Gnana saravanan and Professor Training Dr.S.Balaji & started with warm welcome of Whirldata team. Students are also motivated by General Manager Development Dr.K.Jeyakumar, followed by General Manager Finance Thiru.Ignatius Xavier. Introduction about the company was given by Placement Team Lead Mr.Kuppusamy.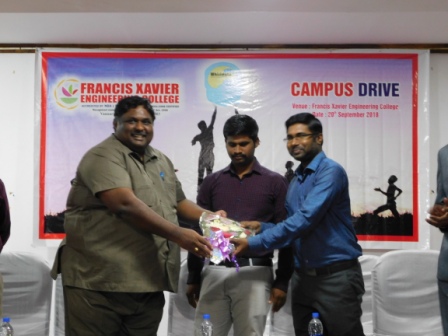 After that aptitude and Programming test was conducted. 213 students participated in the campus interview from all branches of Engineering including Master of Computer Applications. Overall experience and feedback of the Whirldata team was very positive as the need of their organization to search the right talent to drive its business objectives is fulfilled by our students. Students were happy because they know that working with Whirldata is the right environment to grow and achieve their career goals. Programme was concluded by giving bouquets and gift as token of appreciation and respect to the panel members. Panel members were very keen in conducting Campus recruitment drive next year also. Our Managing Director Er. Arun babu motivated & supported in every aspect for the successful conduction of this campus drive.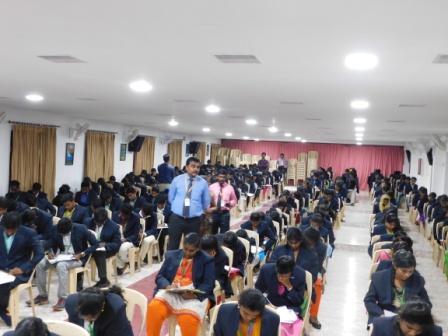 The following Placement Team members Dr.I.jerin Leno, Dr.P.Anna Pandi, Mr.Jeya Raman, Dr.G.Aravind Swaminathan, Mr.Stanley, Mr.Joseph, Mr.A.Manikanada Natarajan, Mr.Arthur Jebraj, Mr.Sheik Sulaiman, Mr.S.Suresh and Mr.T.Murugan had rendered their whole hearted support and service throughout the event.