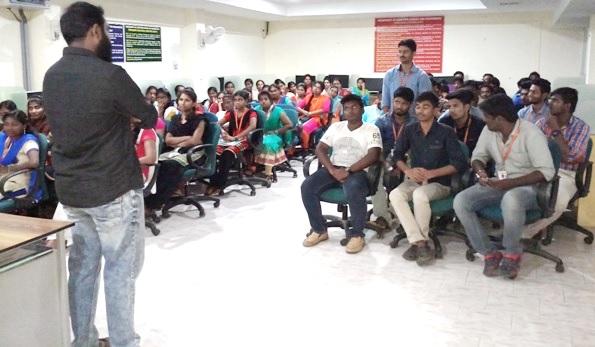 The Alumni Induction Program was held at Computer Science and Engineering Department, Francis Xavier Engineering College(FXEC), Tirunelveli. The Chief Guest for the Day was Mr. Sriharikrishnan, Software Test Engineer, Amdocs. The Program started with an Invocation and the Welcome Address.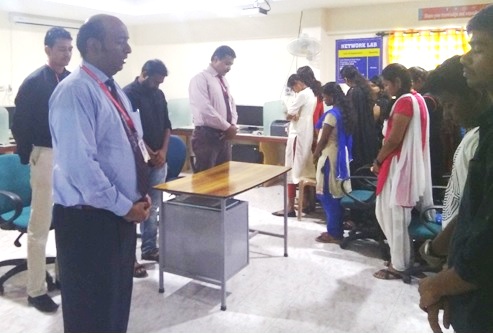 Dr.G.Aravind Swaminathan introduced the distinguished alumnus to the august gathering. He added how the Chief-Guest was a dynamic personality during his tenure of study and how he got placed in the Campus Recruitment with Maveric Systems.
Dr.S.Balaji, the Head of the Department of CSE, in his speech motivated the student to make the session an interactive one and to receive the exposure on the industry through the interactions.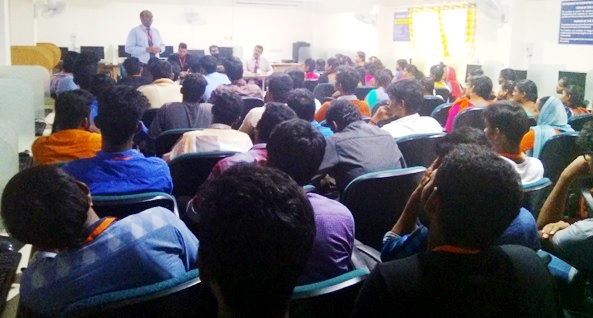 Mr. Sriharikrishnan, Software Test Engineer, Amdocs, interacted with the students regarding their Projects. He also talked about the advancement in the latest technologies such as Cloud Computing, Big Data and Internet of Technologies.
Mr.E.Manohar, the alumni coordinator of the College, threw light about the significant activities of the alumni cell of the College such as the alumni meets and the alumni interaction program which serves as a platform for knowledge sharing and for building a healthy relationship between the alumnus and the alma mater.