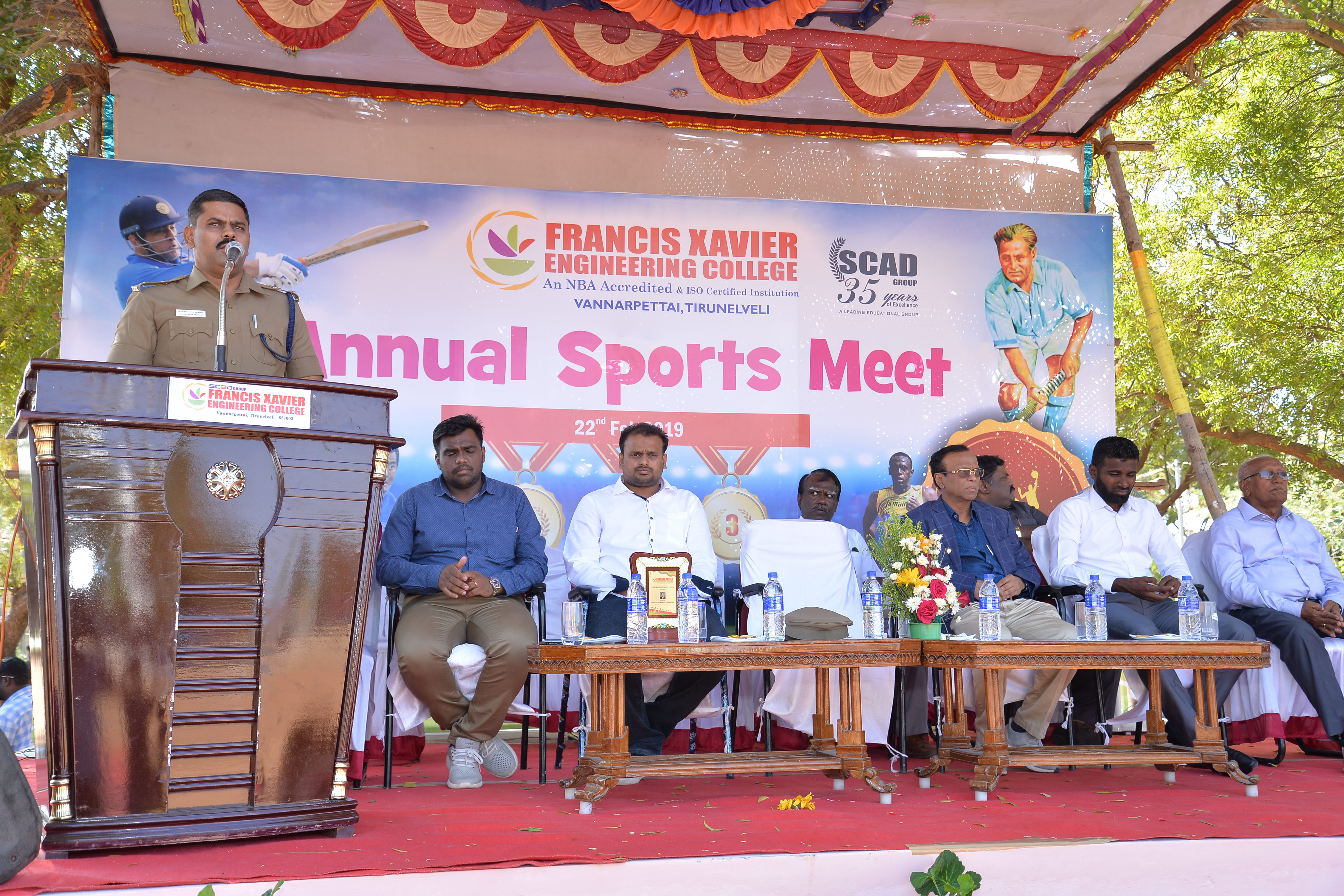 The FXEC 19th Annual Sports Day Meet was held on Friday 22nd February 2019, with great zeal, excitement and frolicsome atmosphere. Dr.S.Cletus Babu, Chairman, Mr.C.Arun Babu, Managing Director, Mr.Ignatius Xavier, General Manager Finance, Dr.K.Jeyakumar, General Manager Development, SCAD Group of Institutions had presided over the function.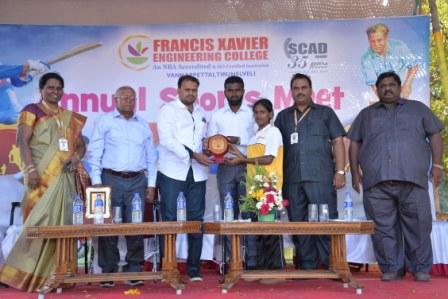 The programme began with the Welcome Address of FXEC Principal Dr. D. C. Joy Winnie Wise, who welcomed the esteemed gathering and emphasised on the achievements of students' in sports.
The Chief Guest Thiru. K. Khan Abdullah Feroze, Deputy Commissioner of Police, Crime and Traffic Tirunelveli City hoisted the Olympic flag and Thiru. Kali Alavudeen, Indian Football Player, Senior Audit Officer, Chennai hoisted the College flag. The chief guests took the salute of the impressive March Past of the students.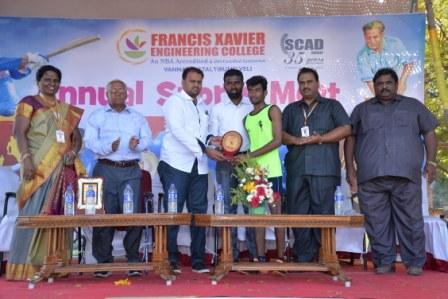 Thiru. K. Feroze Khan Abdullah, the revered chief guest declared the 19th Sports Meet Open and lighted the Olympic Torch. The Annual report was read by Mr. Rama Subramanian,Physical Education Director highlighting the students' competence and victories in National/International sports events.
The Chief Guest Thiru. K. Khan Abdullah Feroze said that it is very important to have co-curricular and extracurricular activities along with the curricular activity. He advised the students with examples and motivated them to enter hardships to make the best out of oneself.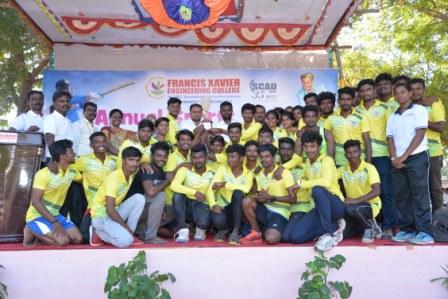 The students displayed Silambam, Pyramid and Bike Formation mesmerising the audience with their energetic performances and paid tribute to the lost lives of 40 Indian soldiers in the Bomb Blast in Pulwama. In the end Ms. Preetha, (III Mech) Sports Secretary rendered the Vote of thanks.