Vision
To become a centre of excellence in Computer Science and Engineering and research to create global leaders with holistic growth and ethics for the industry and academics.
Mission
1. To produce technocrats in the industry and academia by educating computer concepts and techniques.
2. To facilitate the students to trigger more creativity by applying modern tools and technologies in the field of computer science and engineering. 
3. To inculcate the spirit of ethical values contributing to the welfare of the society
About
This Department was established in the year 2000 and produces Anna University Rank every year.
The department provides 24 X 7 Wi-Fi Connectivity with 100 Mbps with 4G Technology.
Value added courses on the latest technologies are conducted during the working hours and beyond working hours. A centre of excellence is established with EMC2 and courses on Cloud computing infrastructure and big data are conducted for the benefit of students.
The department is a member of the CISCO Academy, ORACLE Academy and is associated with Google and HCL Technologies. Routing and switching courses are conducted through the CISCO academy for the students beyond the regular working hours.
The faculty members and the students are the members of the bodies such as CSI, IEEE and ISTE. Effective guidance is provided for the students to succeed in exams such as GATE, GRE, TOEFL, GMAT and CAT.
The centralized air-conditioned laboratories are powered by an Oracle 9i server, a windows 2013 server and linux server which are connected through LAN with 185 Intel 7 processors.
Well experienced , dedicated and highly qualified faculties are the backbone of the department. The excellent academic performance of our students is due to high degree of involvement and dedication of our faculty.
They give individual attention to the students and make them excel in curricular, co-curricular and extra-curricular activities
Programme Educational Objectives (PEO's)
| | | |
| --- | --- | --- |
| S. No. | PEOs | Definition of PEOs |
| I | PEO-1 | Core Competence: Proficient Technocrats, competent to meet the challenges of the industry and the society by applying knowledge in mathematical and engineering principles in an efficient manner. |
| II | PEO-2 | Professionalism: Engineering professional engaged in higher education, research and/or career in technology development and deployment in the specializations related to Computer Science and Engineering. |
| III | PEO-3 | Leadership & Team work: Talented professionals with technical and problem solving skills to function as members and leaders of engineering teams, and with an ability to find solutions for real world problems with concern towards the global community. |
| IV | PEO-4 | Virtues: Technocrats who function in their profession with ethics and Corporate Social Responsibility. |
Programme Outcomes (PO's)
| | |
| --- | --- |
| S.NO | Programme Outcomes (PO's) |
| Pa | Engineering Knowledge: Apply knowledge of mathematics, science, engineering fundamentals and an engineering specialization for building engineering models. |
| Pb | Problem Analysis: Identify and solve engineering problems reaching conclusions using mathematics and engineering sciences. |
| Pc | Design/Development of Solutions: Design and develop solutions for engineering problems that meet specified needs. |
| Pd | Conduct Investigations of Complex Problems: Conduct investigations of complex problems including design of experiments and analysis to provide valid solutions. |
| Pe | Modern Tool Usage: Create and apply appropriate techniques, resources, and modern engineering tools for executing engineering activities. |
| Pf | The Engineer and Society: Apply reasoning of the societal, safety issues and the consequent responsibilities relevant to engineering practice. |
| Pg | Environment and Sustainability: Understand the impact of engineering solutions in the environment and exhibit the knowledge for sustainable development. |
| Ph | Ethics: Apply ethical principles and commit to professional ethics, responsibilities and norms of engineering practice. |
| Pi | Individual and Team Work: Function effectively as an individual, and as a member or leader in diverse teams in multi-disciplinary settings. |
| Pj | Communication: Communicate effectively to the engineering community and the outside world and also to write effective reports. |
| Pk | Project Management and Finance: Understand engineering and management principles and apply them to handle projects in multi disciplinary environments. |
| Pl | Life-Long Learning: Recognize the need for life-long learning and apply in the context of technological change. |
UG Programme

B.E : Computer Science & Engineering

PG Programmes

M.E : Computer Science & Engineering

M.E : Computer Science & Engineering(With Specialization in Networks)

Ph.D Programme

Anna University Recognized Research Centre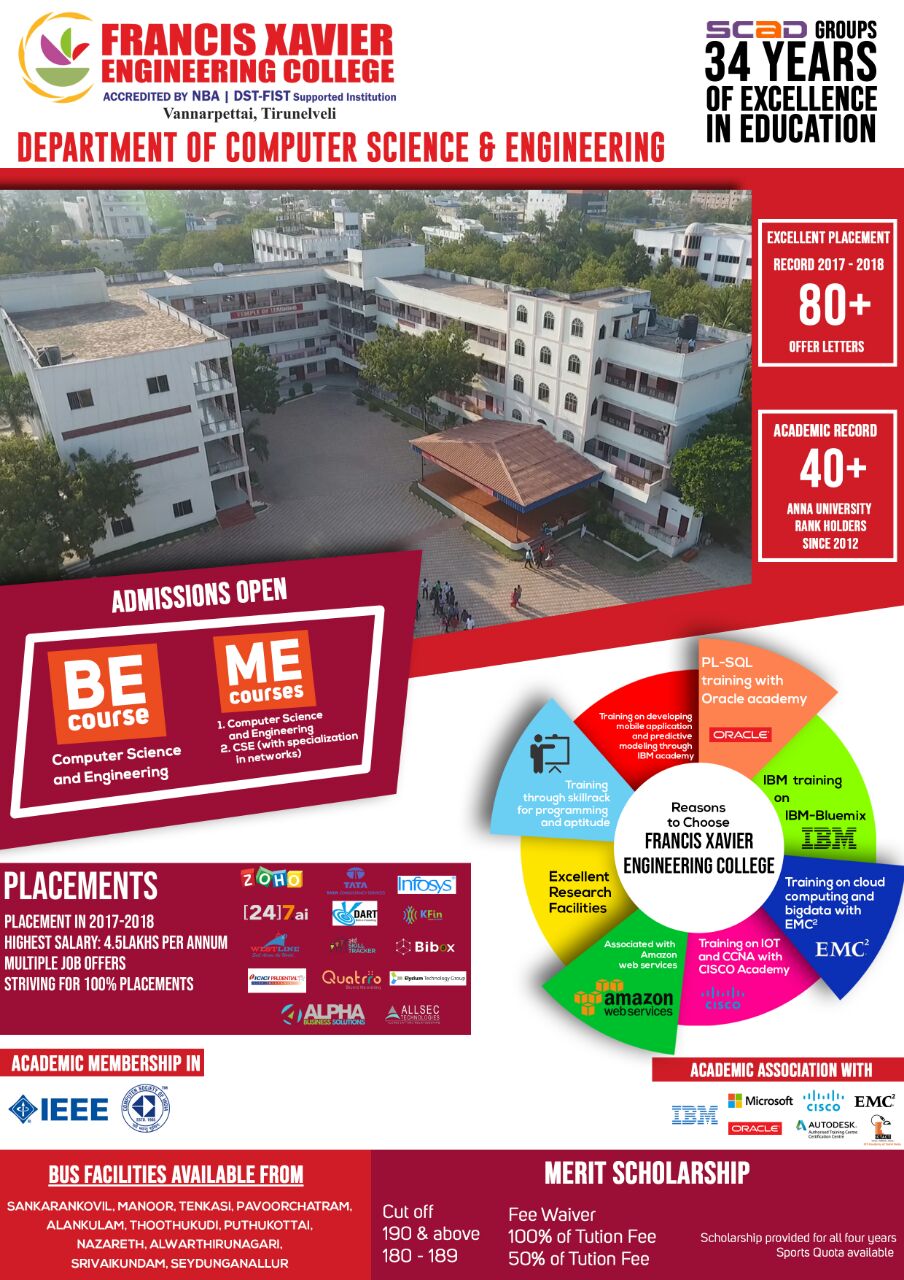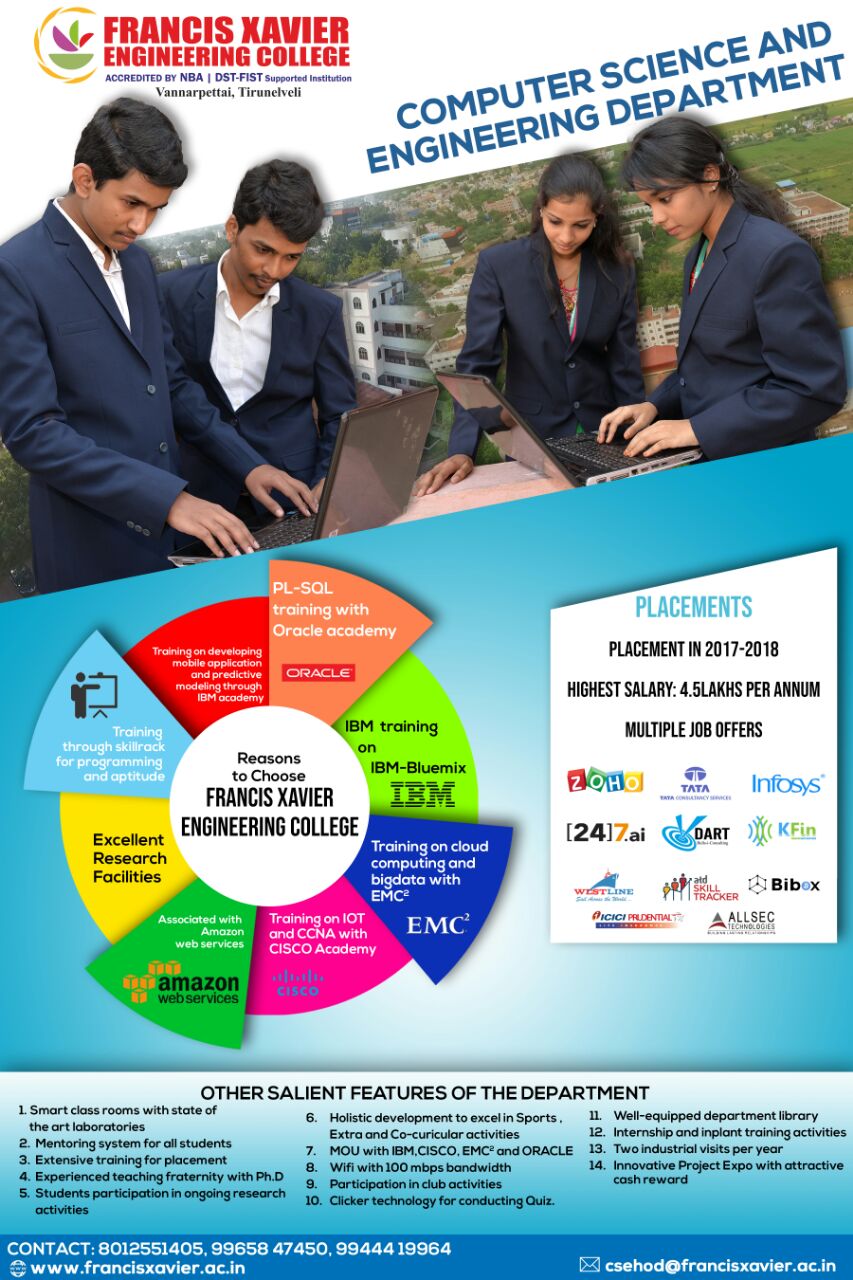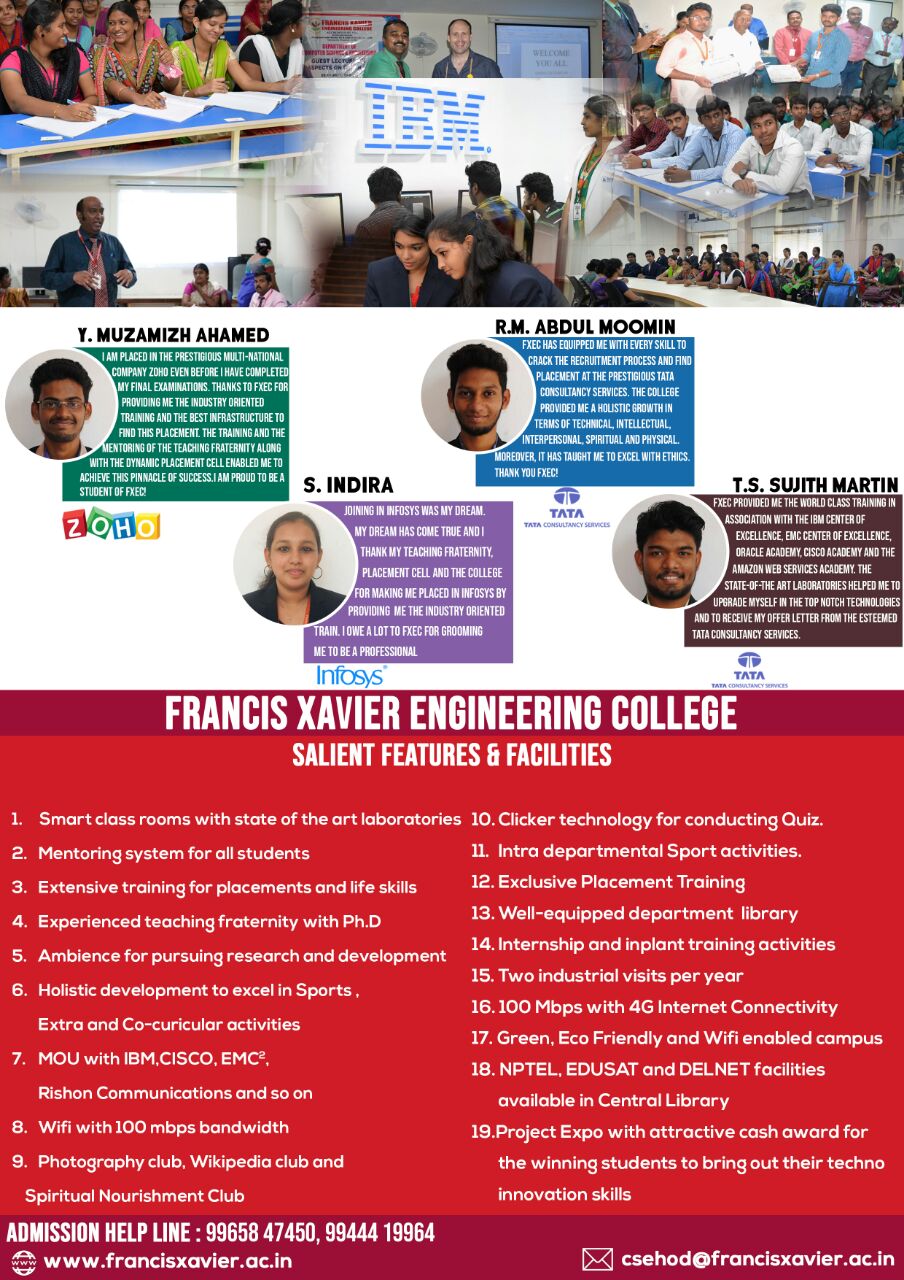 Facilities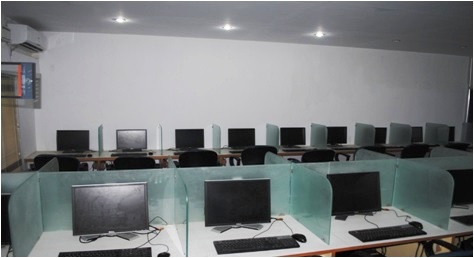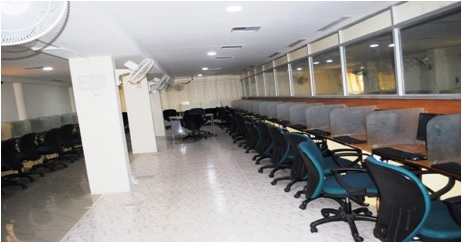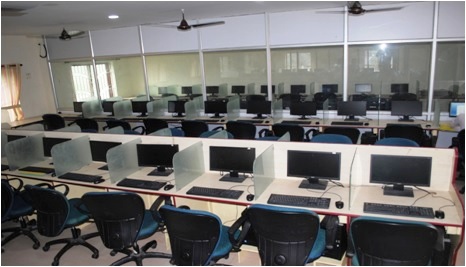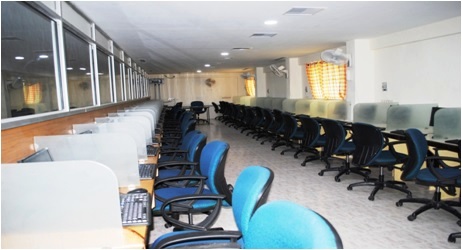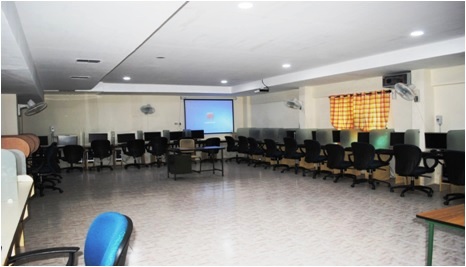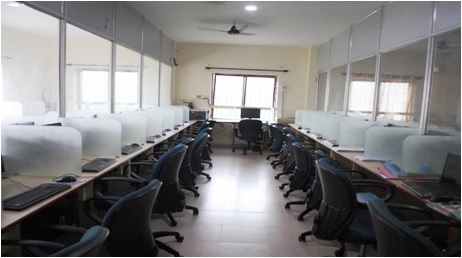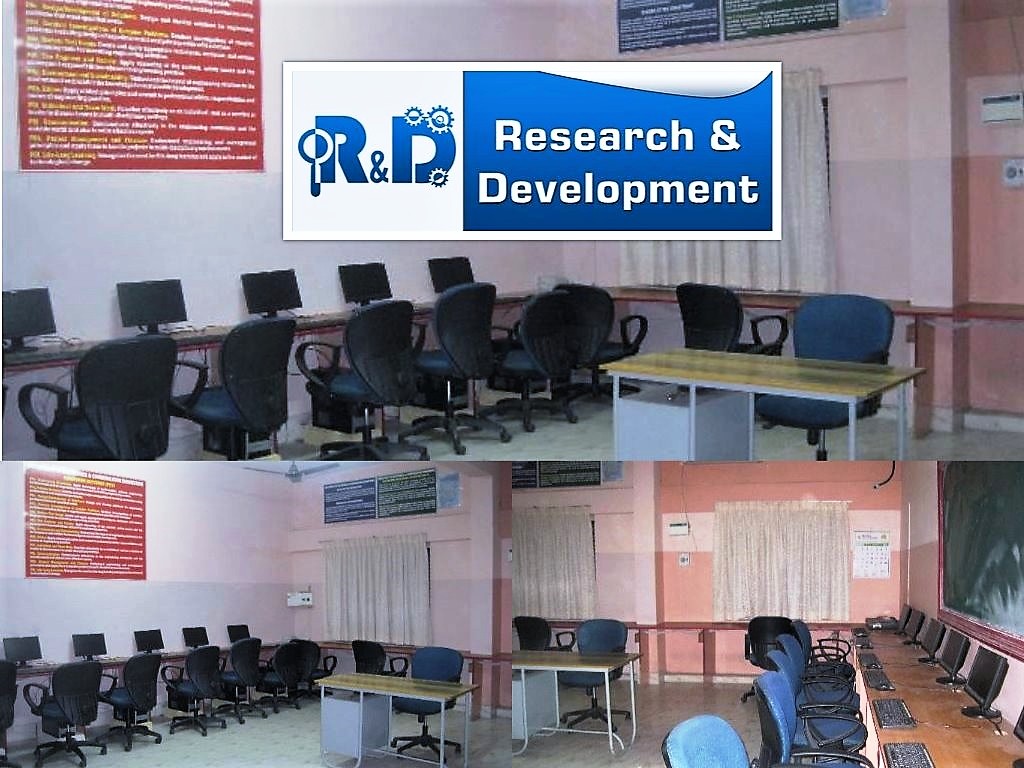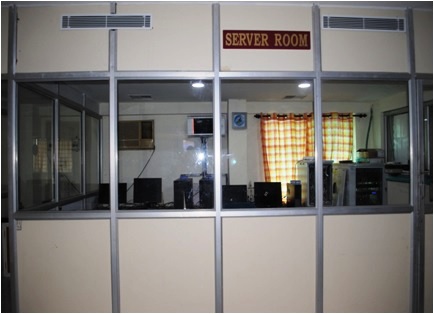 Head of the Department
MrT.Samraj Lawrence (HOD)
Contact
Email : csehod@francisxavier.ac.in
-